Obama's literary agent says he was 'born in Kenya'. How did the mainstream media miss this?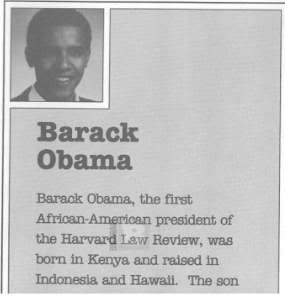 Uh-oh, looks like somebody goofed up and let the cat out of the bag.
For years, the Obama camp, aided by their lap dog "media" minions, have scoffed at "Birthers", and painted them as being lunatic fringe extremists.
Not so fast, my friends.
What if they're right, and this man was indeed born in Kenya, as many of his own blood relatives have said all along?
Start the Congressional investigation.
T.W.
~~~~~~~~~~~~~